Baumgartner Fine Art Restoration is located in the historic district of South Michigan Avenue on the 7th floor of the former Lightner Publishing Building just blocks from the Art Institute, Field Museum, Adler Planetarium, and Shedd Aquarium. Roughly 2000sf with freight elevator access and lit by both natural sunlight and daylight-spectrum bulbs, the studio enables management of artworks of all sizes in the most desirable setting.
Clients will meet and discuss the process of conservation with respect to their artworks prior to a conservation proposal being assembled. Pending approval of the proposed work the conservation process can begin. There is no charge for estimates. While the artwork is in the studio if the client so desires it will be insured for up to $500,000. Larger valuations can be accommodated.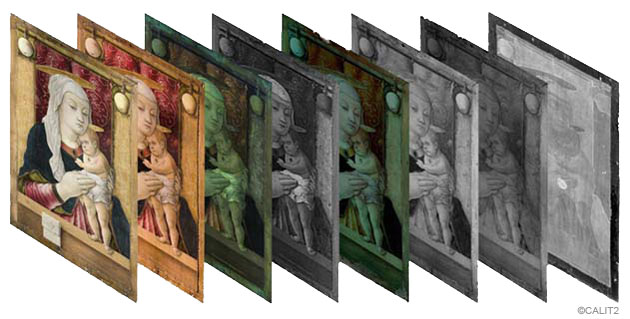 Baumgartner Fine Art Restoration is fully equipped to provide a comprehensive suite of imaging services including high-resolution digital photography, infrared and ultraviolet photography as well as X-Ray imaging and HRMS (high resolution mass spectrometry). Paint sample and material analysis are also available as are appraisal services, storage, packing and shipping and art facilitation services.